Finally A Reason To Hope ! And a Reason To Like EU.
Publié le 21 Février 2014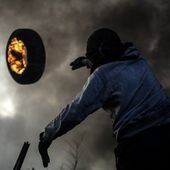 Ukraine rivals agree early election
Ukrainian President Viktor Yanukovych and opposition leaders have signed a deal leading to an early presidential poll before the end of the year. The election is part of an agreement to end the ...